Serves 4 to 6
Ingredients: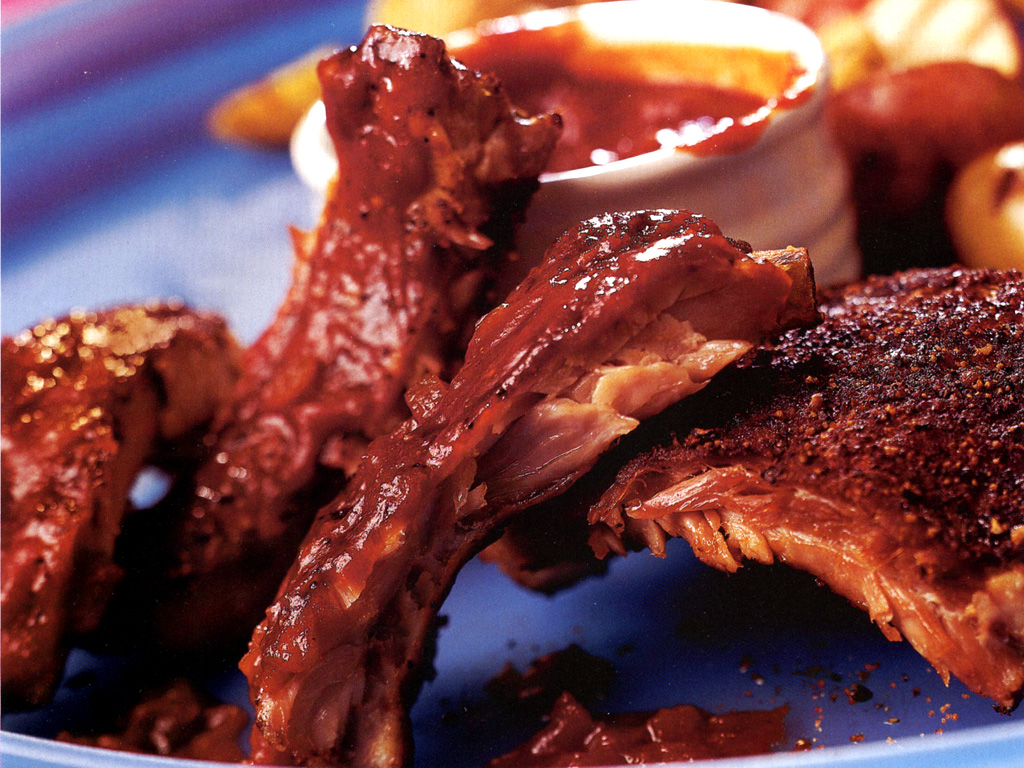 Baby Back Ribs
4 pounds baby back pork ribs about 4 racks
1 teaspoon garlic powder
5 teaspoons onion powder
1/2 teaspoon freshly ground black pepper
5 teaspoons Chinese five spice powder
a pinch ground coriander
1 tablespoon ground cloves
1/4 cup Worcestershire sauce
1/4 cup soy sauce or tamari
2 teaspoons sugar
Directions:

With a fork pierce meat side of ribs all over. In a small bowl stir together spices and rub all over ribs. Put ribs in a shallow baking dish. In bowl stir together Worcestershire sauce, soy sauce or tamari, and sugar and brush mixture over ribs.

Marinate ribs, meat sides down, covered and chilled, at least 3 hours and up to overnight. Preheat oven to 300F. Put ribs, meat sides up, in a roasting pan large enough to hold them in one layer and roast in middle of oven, turning occasionally, 1 1/2 hours, or until cooked through. Cut ribs into sections.


More delicious pork recipes are available in ChineseFoodDIY's cookbook "Real & Healthy Chinese Cooking".